OUR BRICKS & MORTAR BOUTIQUES ARE UNDER CONSTRUCTION!
Our two stores, after 20 years in Shop 7, Brisbane City and 40 years in Margaret Street, Toowoomba City are currently under construction to present new locations and expansion in both cities!
We appreciate your continued patience during this time and welcome your inquiries through our web-store, email and social pages.
Contact us to experience the world of LD
Brisbane Gallery

Lannah Dunn, the Brisbane City Gallery, is relocating and expanding! Effective Saturday 15th July, the store in the beautiful, historic Tattersall's Arcade (Queen Street entrance) will close as we prepare for the new store accessed from Edward Street. It is goodbye to our location of 20 years in the heart of the Brisbane CBD as we look to open doors on a much better space, as soon as possible.


Please text or phone 0405 253 920 or email brisbane@lannahdunn.com to arrange your personalised, vitural shopping experience during our expansion closure.

Toowoomba Boutique

Please text or phone 0405 253 920

LD on the Darling Downs is on the move after 33 years at 175 Margaret Street.

We thank you for your constant and loyal support and invite you to join us on our next exciting journey.

Please contact us via email or text during this time.

The New Address is 14 Russell Street and features the beautiful, historic building, in the final stages of completion. While it not open for shopping, virtual and phone consultations are now being accepted from our beautiful customers all over the country and beyond. Thank you and we welcome your communication.

Please enjoy shopping the pages of our web-store with free Express Shipping over $300 for online orders and daily releases.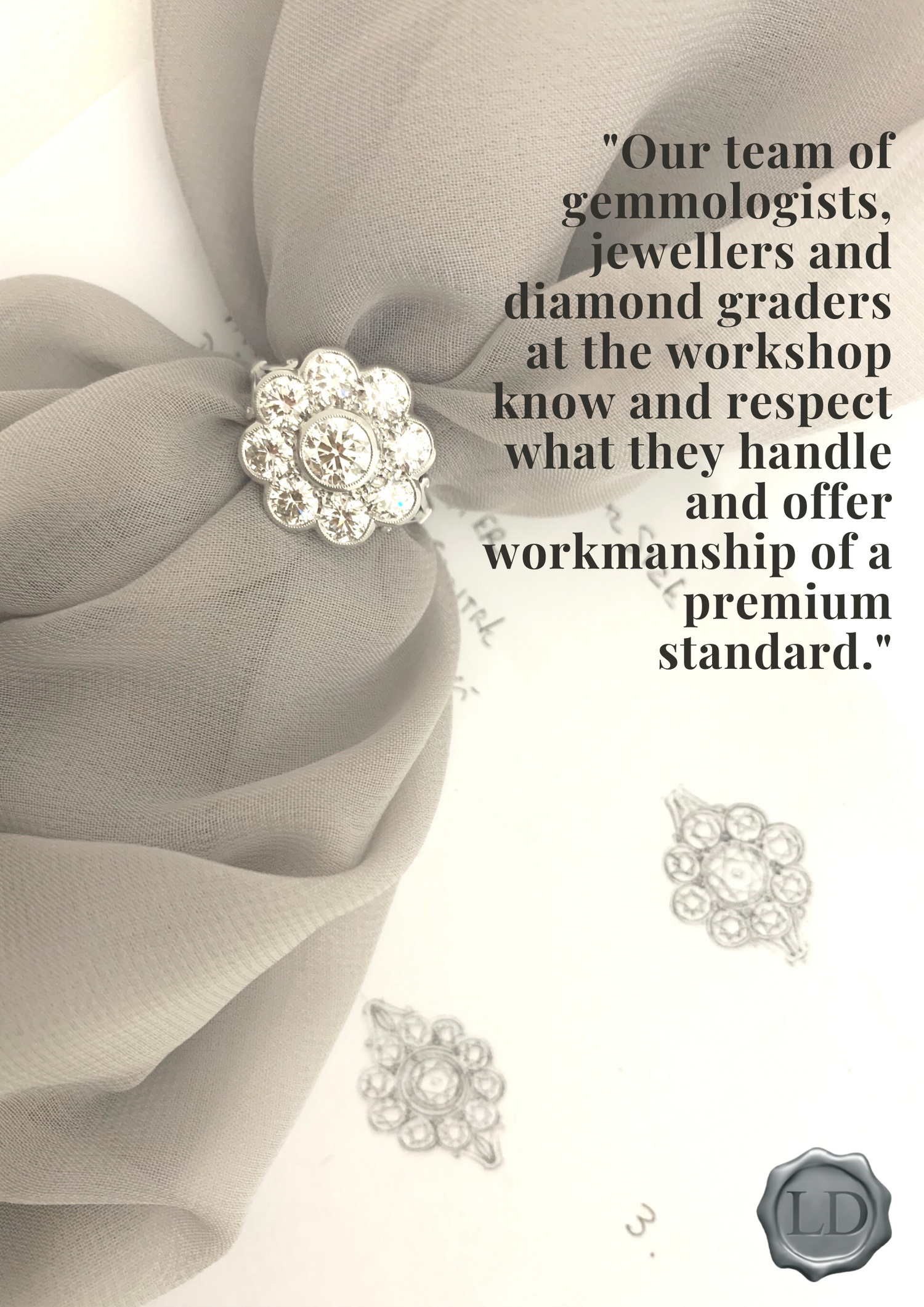 Lannah Dunn Workshop
Lannah Dunn offers South East Queensland's only specialist vintage and antique jewellery workshop.

Every aspect of repair and design is
refined by our artisan jewellers who combine hand-craftsmanship and traditional time-honoured techniques with innovative technology.

For all workshop enquiries, email:
workshop@lannahdunn.com
Alternatively, fill in the form below and we will contact you as soon as possible.